This year might be almost over (how?!), and while a majority of us might not have dressed up a ton—for obvious reasons—there's still time yet! These 2020 fashion trends are still very much happening, and with the last four months of the year, why not liven up your wardrobe a bit? You can even wear these styles into 2021 and beyond since fashion seems pretty much seasonless now anyway? From fuzzy fur coats and cozy cardigans to pastels and fun checked prints, there's something on this list for everyone.
And if you're looking to get super specific about which trends you want to wear, start clicking the links for all the fall fashion, bag, jewelry and shoe trends to give you the inspo you need!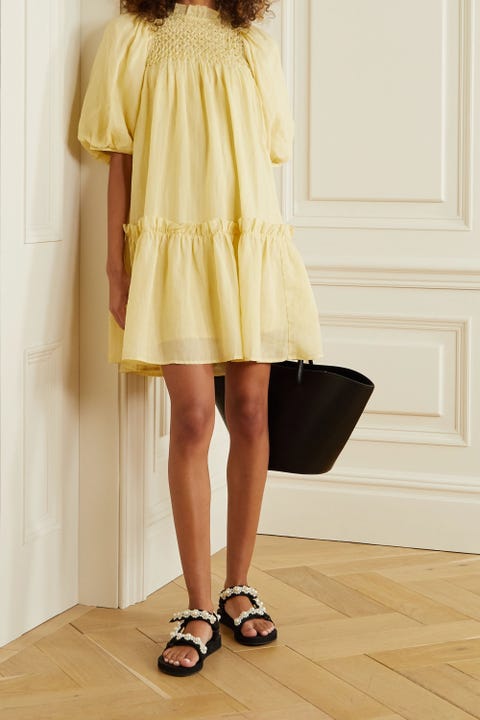 Smocked Mini Dress
Just because it's fall doesn't mean you have to say bye to dresses! This smocked mini one is great for transitional weather.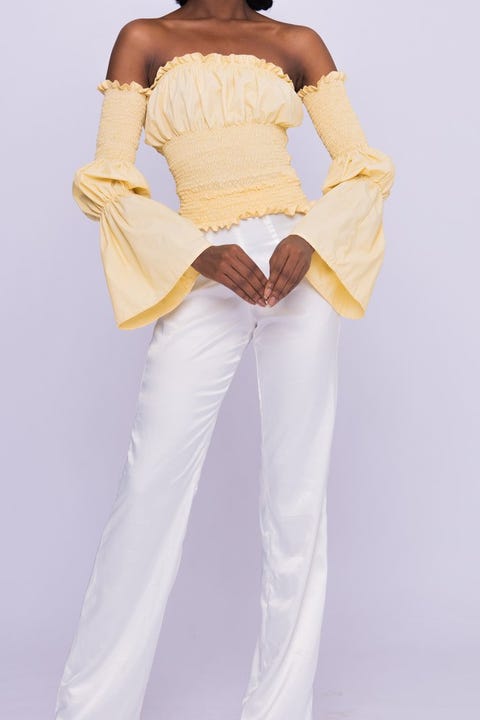 Madè Top
This gorge yellow top will be your new go-to. Oh, and it has detachable sleeves!
& Many other